Hermetically Sealed Sliding Door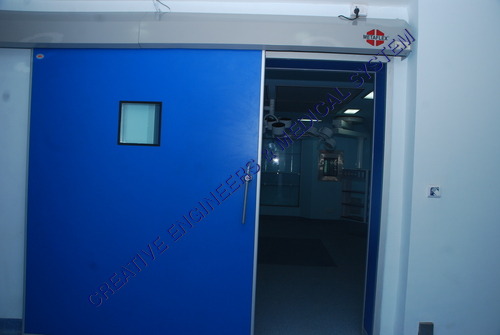 Hermetically Sealed Sliding Door
Hermetically Sealed Sliding Door
Relying on our wide experience and knowledge in this sector, we are counted amongst the top most and reputed manufacturers of Hermetically Sealed Sliding Door. Primarily used in medical sector, it maintains satirically and the correct air pressure in the room. Our offered range is equipped with microprocessor based electronic automation system due to which it can be operated manually and automatically. Highly durable range of Hermetically Sealed Sliding Door is offered by us at industry leading prices.
Specifications
Meets international quality and safety requirements.
Motor : Brush less DC Motor
Noise level of movement : Less then 60 decibel.
Controller : Microprocessor Based.
The Track : Single piece extruded aluminium.
Vision Window : 300mm x 300mm
Environment Temperature : -20 - 50degree C.
Starting time will be able to regulate from 5 second to 20 second and starting speed will be 600mm per second.
Electrical safety codes for high and low voltage system